Rattler to the transfer portal
December 2, 2021
Going into the 2021 season, Oklahoma quarterback Spencer Rattler seemed to be the frontrunner in the preseason Heisman race. However, this season has not exactly gone how he, or anyone on his team, would have expected.
I think a big part of all this excitement about Rattler going into the season simply has to do with the success that OU quarterbacks such as Kyler Murray and Jalen Hurts. Oklahoma is a football program that usually has lots of hype surrounding their team going into each season, but those high expectations were not exactly met this year.
After struggling with teams like Tulane and West Virginia early in the season, fans soon became aware that this team was maybe not as great as everyone originally thought. The struggles were on both sides of the ball, the defense was giving up big plays and lots of points, and Rattler was underperforming as well. Eventually, Rattler was benched in the Sooners' game against Texas in favor of true freshman, Caleb Williams.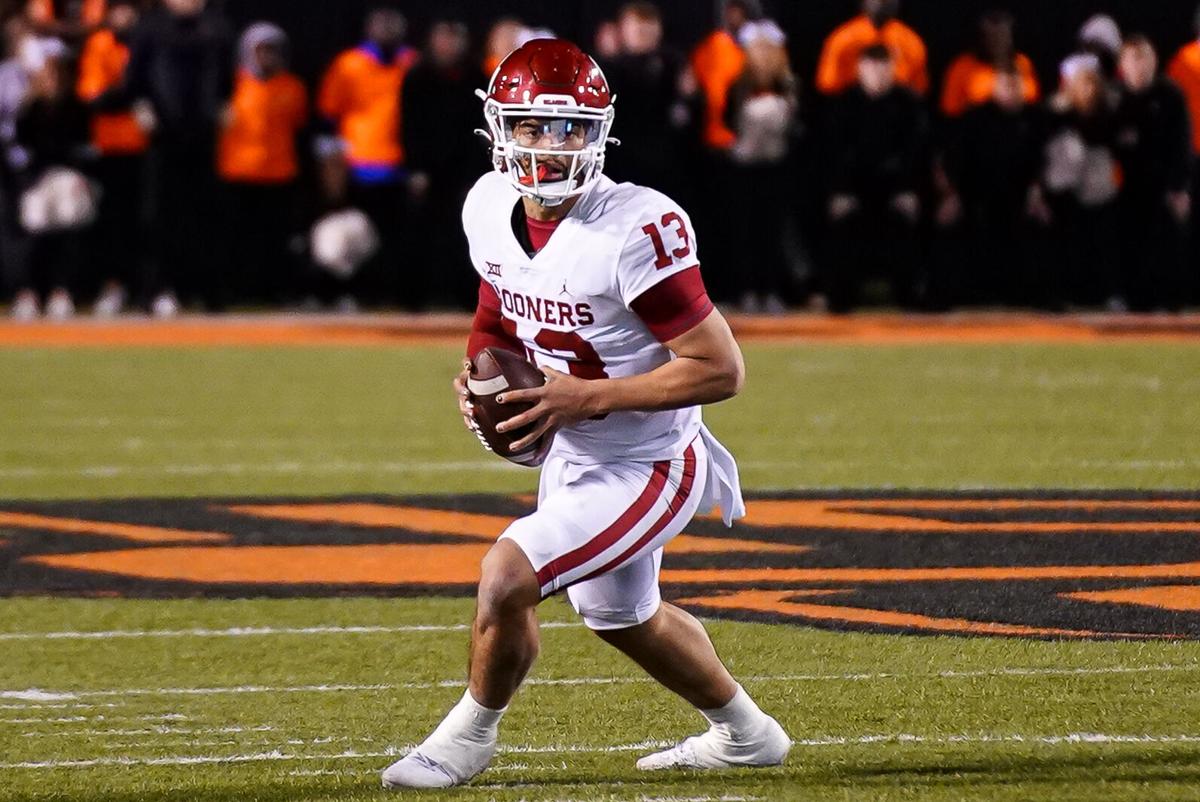 Williams has played pretty well this season and has been the starter since week 6. In the games since then, OU has taken care of business for the most part, with a loss to Baylor on November 13, and most recently, a loss to Oklahoma State to end the regular season.
News broke on November 29 that Rattler has officially entered the transfer portal. This does not come as much of a surprise to many fans. This move has been suspected by many after he was benched. It looks like Williams will be the starter next year for the Sooners as of now. Rattler will still have three years of eligibility remaining, and some teams would love to have Rattler be a part of their program.
Another reason this has been suspected is Lincoln Riley's move to USC. After this season, Lincoln Riley will be leaving OU and will become the new head coach of the USC Trojans. Since this news broke just days ago, several high school players have decommitted from Oklahoma and a few more players have entered the transfer portal.
Back to Rattler, rumors about where he will go are starting to spread like wildfire. One popular guess is that he will join Riley at USC, but many think he will go to another PAC-12 school with a chance to beat USC. Of course, Rattler can pretty much go to whatever school he wants to. There are several SEC schools that are reportedly interested in Rattler.
One of these schools is Ole Miss. After this year, the rebels will be losing their current QB, Matt Corral, who could be a potential Heisman winner. Going to a team like this would be a great opportunity for Rattler and playing in the SEC would be the best way to prepare him for his ultimate goal, the NFL.
No matter where Rattler ends up, he should be able to bring a new energy and skillset to his new team. Although this season at OU did not go the way he planned, I don't think he should be worried. He still has plenty of time to prove himself and prepare for the next level.