The January 6th Insurrection: One year Later
January 15, 2022
January 6, 2021 is a day that will likely go down in American history. The sheer unexpectedness and craziness of this day left the nation in shock. Now, over a year later, Congress and the Department of Justice are still trying to figure out exactly what happened that day and who was specifically involved.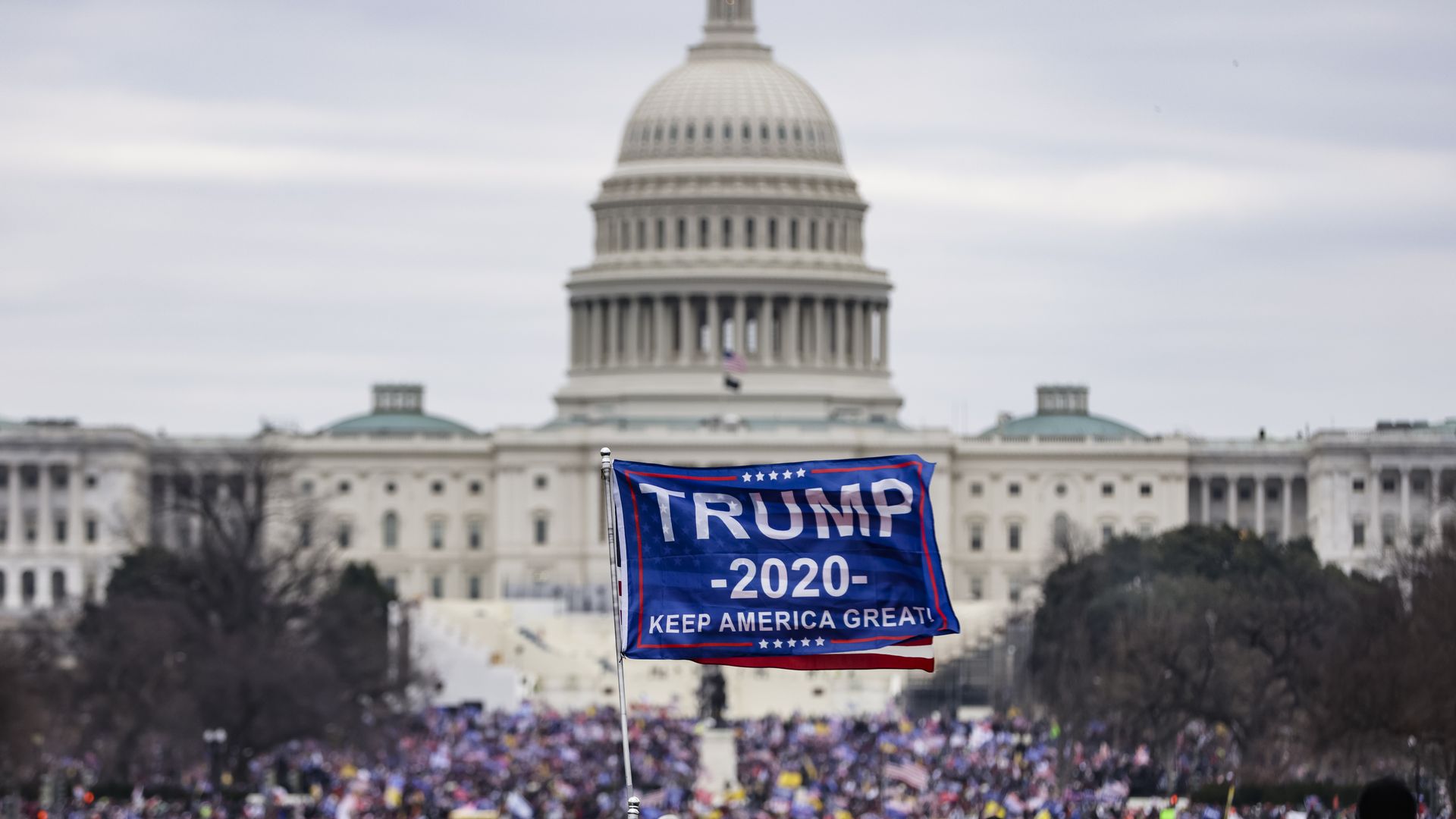 The attack on the Capitol caused nearly $1.5 million in damage and over 700 arrests have been made so far. Nearly 150 individuals have pleaded guilty to misdemeanors. According to justice.gov, over 250 people assaulted, or attempted to assault, police officers.
The states with the highest number of people arrested are Florida, Texas, and Pennsylvania. These people believed that the election had been "stolen" from Trump and that Biden had cheated his way to victory with fraud.
On January 6 2022, Joe Biden gave a speech that commemorated the one year anniversary of this day. In this speech, he essentially criticized Donald Trump with directly saying his name. He also condemned those who stormed into the Capitol. According to The Hill, this speech was a missed opportunity to unite the country instead of criticizing the other side.
"
To state the obvious, one year ago today, in this sacred place, democracy was attacked — simply attacked. The will of the people was under assault. The Constitution — our Constitution — faced the gravest of threats."
— Joe Biden
The aftermath of this day played out for the weeks after, and still is a year later. Just days after the attack, Donald Trump was charged for incitement of insurrection on January 13. Trump's second impeachment was the first time a president had been impeached twice. His first impeachment was in December 2019 after allegations that he had solicited foreign interference to help his re-election bid in the 2020.
House speaker Nancy Pelosi also recently addressed the insurrection. She said, "What the Republicans are doing across the country is really a legislative continuation of what they did on Jan. 6, which is to undermine our democracy, to undermine the integrity of our elections, to undermine the voting power, which is the essence of a democracy."
During this press conference, Pelosi also addressed the Freedom to Vote Act, which Democrats have been trying to pass since last year. They would like to have this act passed by the 2022 midterm. Republicans have stopped every major effort they have made so far. This act would "expand early and absentee voting and make it easier for people to comply with state voter ID laws" according to CNBC. Pelosi combined talking about January 6 with criticizing voting procedures and hoping for the new act to pass.
When speaking about January 6, Pelosi said, "Democracy won that night" and "This has to be a period of remembrance, of reconciliation." In an interview with the Associated Press, she drew a comparison to Abraham Lincoln, Lincoln said, With malice toward none, with charity toward all." She also said, "We have to extend the hand of friendship."
All the controversy surrounding January 6 2021 seems to have only divided Democrats and Republicans even further, which is worse for the nation as a whole. To continue to improve America, we need to stop this constant arguing, or else nothing will be solved.