Moneyball explains baseball's evolution
In the year 2001, the Oakland Athletics were coming off a heartbreaking loss in game 5 of the ALDS. The New York Yankees had just ended their season for the second year in a row. That was not even the worst part. General manager, Billy Beane, and his ultra talented A's had several young star with expiring contracts. The Athletics, one of the poorest teams in the league, did not have enough money to resign them. 2002 was shaping up to be a disastrous year for the club.
After watching some of his stars, such as Johnny Damon, exit Oakland in free agency, Billy Beane starts to think a way that few in baseball have thought before. He has the most limited budget in the league and can't compete with teams like New York or Los Angeles if he manages the same way that they do. So he looks at sabermetric stats and tries to find a way to build a competitive team without spending hundred millions of dollars.
The Athletics get off to a very rough start to the 2002 season. But as Beane continues to assemble his team, the tide turns dramatically for Oakland. They break the record for the most consecutive wins in a season by winning 20 games in a row.
However, the Cleveland Indians have recently broke this record by rambling off 22 wins in a row in 2017. But the Athletics streak brought them from the middle of the pack to the top of the American League West standings.
Unfortunately the A's came up short again in the Postseason by losing to the Minnesota Twins in the ALDS. They still defied the odds by even making the playoffs though. Even after everything Oakland achieved that season the media and baseball world still believed the A's managed their club the incorrect way. People did not like to see baseball change the way that it did.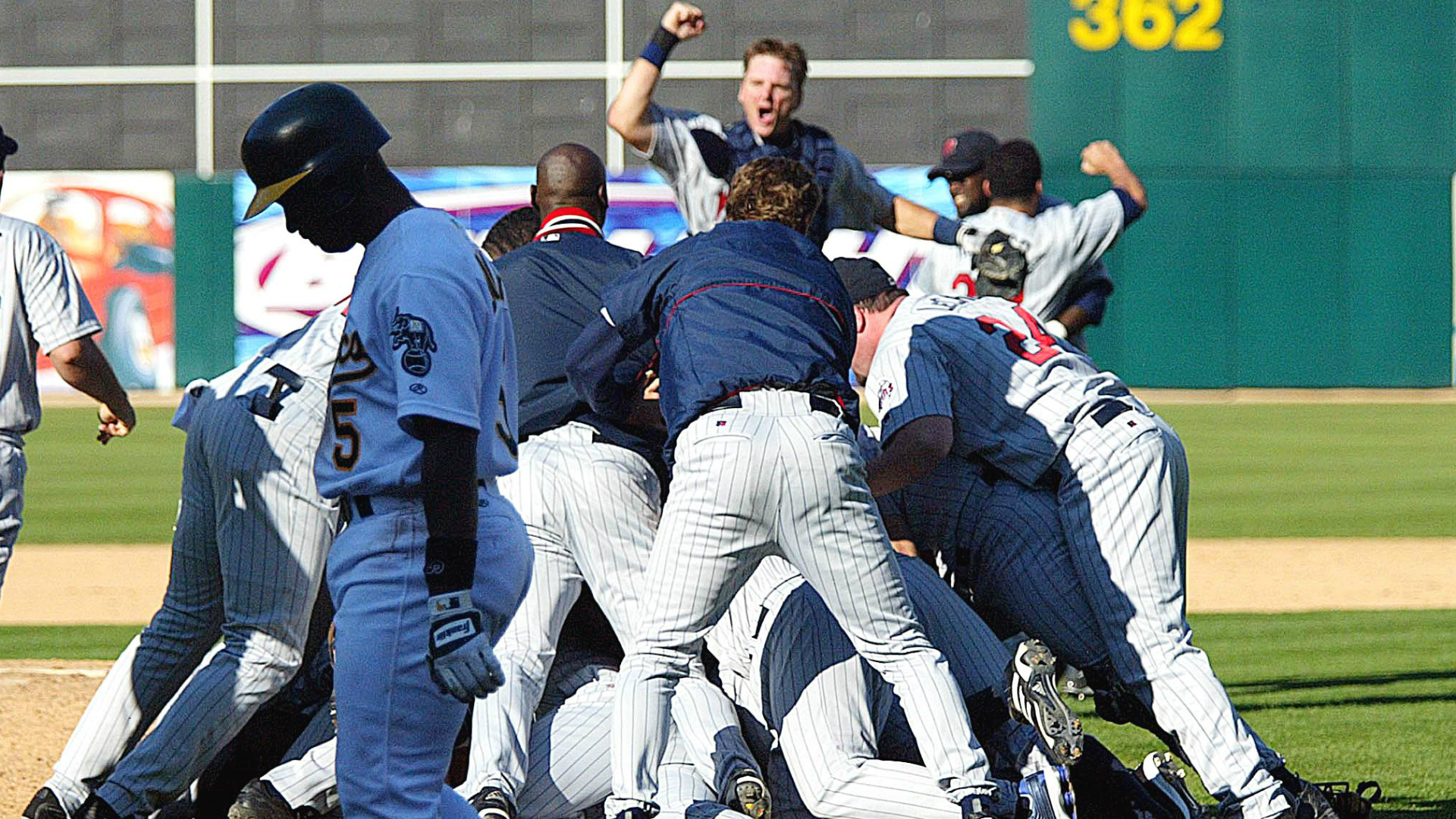 Like I said this 2002 Oakland Athletics team changed the way some franchises look at their product on the field. To this day their are teams with the smallest payroll in the league who compete at a high level most seasons. In baseball today, teams such as the Milwaukee Brewers, Cincinnati Reds, Oakland A's, and the Tampa Bay Rays are contending for the Postseason. All of these franchises have below average payrolls.
Leave a Comment