What's next for Cam Newton?
Cam Newton, former MVP and super-bowl caliber quarterback, was recently cut from the New England Patriots.
Some fans saw this coming after the Patriots drafted Mac Jones in the first round of this year's NFL draft. I was honestly surprised when I saw this news. I was expecting Newton to be the week one starter for the Patriots, and someone who could help Mac Jones prepare for the NFL.
In Newton's one season with the Patriots, he wasn't necessarily a bad option for the starting job, but there definitely could have been improvements. He had a 65.8 completion percentage, which is not bad. Something he did struggle with though, was interceptions. Last season, he threw for eight touchdowns, and 10 interceptions. Despite interceptions being a problem in the air, Newton proved he can still run effectively. He rushed for 12 touchdowns in 2020, and 592 rushing yards on the season. Despite some positive moments, this was still probably the worst season of his NFL career.
Last year, the Patriots as a whole were a big step down from what they once were. Of course, a major factor in this was losing Tom Brady, the greatest quarterback of all time. But with a coach like Bill Belichick, that shouldn't have been that big of an issue. I think this proves that Brady was a major part of Belichick's success.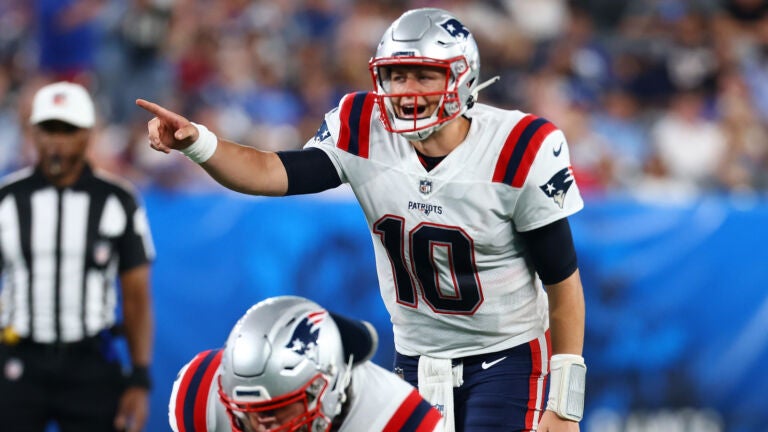 Major news about Newton being cut from the team first broke on August 31st. Since then, the question has been asked all over the internet: What does the future hold for Cam Newton?
There have been reports of several teams that are hesitant to sign Newton because of injuries and inconsistencies on the field. There were no hard feelings between Newton and head coach Bill Belichick, who says, "I have nothing but positive thoughts and feelings for Cam. He came in here, he worked hard. He gave us everything he had. Right now, our future is going to be Mac at quarterback, and that is where we're going to go."
It is clear that the Patriots are confident in Mac Jones and his potential to lead the team into the future.
As for Newton, it is not clear right now if he will be picked up within the next few days before the season starts. There is a good chance he could be a free agent for a few weeks into the season, but it would not be a stupid decision for a team to go after him. If a team needs quarterback help or is having trouble with injuries, Cam Newton is definitely someone that could deliver.
Leave a Comment
About the Contributor
Shawn Wyatt '22, Features Editor
"Have you ever actually ever met anyone named McLovin?"- McLovin