Hopes and dreams thrive in MLB playoffs
At the start of a season every team's goal is to win the World Series.
But just underneath that is making the playoffs in order to get there.
And for a lot of teams that is an unrealistic goal. But some teams are most definitely underdogs and are not expected to even be in the wild card race. Like the Reds; although they did make the playoffs in the 2020 season, that was only because of the COVID playoff rules.
They played the Atlanta Braves, and for 22 innings they could not and put up a single run in the three game series. The Braves advanced to the next round out scoring the Reds six to zero.
But then there is the Dodgers; the 2020 World Series champions. And how does their team look? They have a chance of going back to back.
The Padres looked like serious playoff team with Tatis and Machado leading the way. But they went on a cold streak and are not in the picture for the wildcard spot anymore.
But then there are teams like the reigning champions. In the middle of season before the trade deadline, they went out and got Tre Turner and Max Scherzer. These are two of the better players in the league and Max may be a top five pitcher in the league. And now their team looks like they have a chance of going back to back.
As the season ended on October third there was many situations that could have happened. Like the Mariners needed to win against the Angles to get into the playoff, but did not do so as they lost 7-3. And after the game Mariners number one prospect who they brought up from the minor leagues Jarred Kelenic reflected on the the Mariners missing the playoffs .
The Yankees and the Red Socks needed to both win. The Yankees beat the Rays 1-0 on a walk off single by Aaron Judge.
The Blue Jays needed to win or lose and the Mariners to win or lose. for the Yanks and Red Soxs to get to the playoffs. And with the Blue Jays winning and the Mariners losing, the Yankees and the Red Socks play in a wildcard game and go into the 163rd game of the year. On Tuesday October fifth at 8:08 pm they will play for the ALDS spot and whoever wins plays the Rays.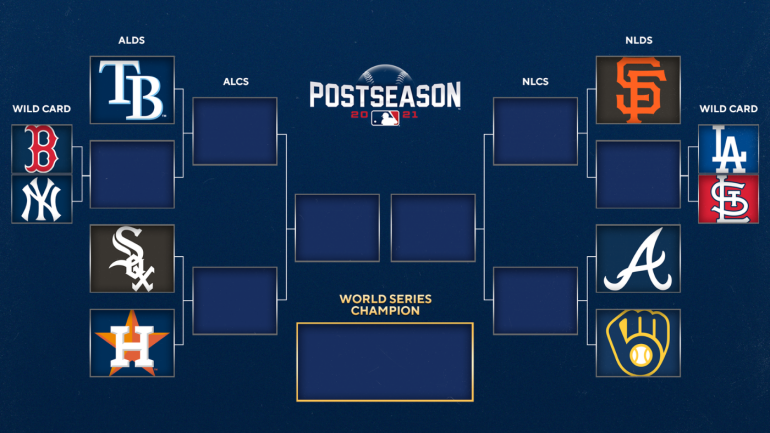 The 2021 MLB Playoff bracket
Leave a Comment
About the Contributor
Devyn Mullins '24, Staff Writer
"Could have at least kept it a buck like Antetokounmpo"- Drake